Your Partners In Pediatric Dental Care
Our Lexington children's dental office specializes in creating confident smiles.
Forming new habits, and then getting children to consistently follow through with those new habits, can be challenging. Every parent or caregiver knows the struggle! But when it comes to your child's oral health, you're not alone. We're not simply the pediatric dental office you visit periodically — we want to be partners you can rely on. Whether you're looking for a personalized treatment plan for your child or tips to keep up the healthy habits at home, we're here for you. Call our children's dental office, and we'll help in any way we can.

Prepare For Your First Visit
For your convenience and to make the most of your first visit to our Lexington office, all of the forms required for treatment can be filled out ahead of time. If you have any questions as you're filling out the forms, don't hesitate to contact our office and a staff member will be able to assist you.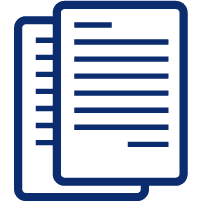 Helpful Resources
As a pediatric dental office, we believe that taking the time to talk to patients and caregivers through any procedure is extra important because there are bound to be questions from both parties. To prepare for your appointment or review information we may have covered with you, please use the resources below. We also encourage caregivers to explore the AAPD website should they want more information about proper dental care for their child.
We accept most major insurance plans as well as Kentucky Medicaid plans. Please call our office for details.